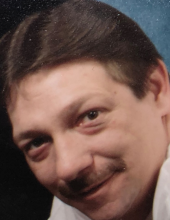 Obituary for Leonard M. O'Dell, Sr.
Poughkeepsie, NY

Leonard M. O'Dell Sr., 49, born on May 15, 1969 took his last breath in his home July 3, 2018.

Leonard worked for the City of Poughkeepsie School District as a food courier where he was well known and very loved.

He lived to make people laugh with his sarcasm and his inappropriate jokes (there was never a time he didn't have a comment to make). Leonard was one of the most caring men and there was never anything he wouldn't do for someone in need. He loved spending time with his children and other loved ones, coaching little league, cooking and just making people laugh. He was always the life of the party.
 
Leonard was predeceased by his mother April Scrivani and sister Tracey L. Van Vliet. He was survived by his step father Ronald Scrivani, sons Leonard "Lenny" M. O'Dell Jr. of New Milford CT, Nikkolas O'Dell of Lagrangeville NY, Dallas O'Dell of Lagrangeville NY, and their mother Virginia O'Dell. In addition he was also survived by his daughter Deanna Miller of Poughkeepsie NY, her mother BettyJo Miller, their two grandsons, Alexander and Adonis Robinson, and his stepson Anthony Moshier. He is also survived by 4 sisters, 1 brother and many nieces and nephews.  
 
Memorial services were private and at the convenience of the family. Cremation took place at Poughkeepsie Rural Cemetery.

Arrangements are under the direction of Sweet's Funeral Home, Inc., Rte. 9, Hyde Park. To send an online condolence, make a donation or for directions, please visitwww.sweetsfuneralhome.com.