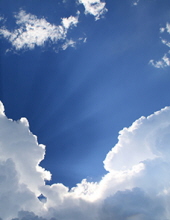 Obituary for Carole Wagemaker Dunn
Hyde Park - Carole W. Dunn passed peacefully in her sleep on December 21, 2017 in Hyde Park, NY, at the home of her eldest daughter.

Carole was born in Philadelphia, PA on October 25, 1948. As a teenager, she was a champion baton twirler, appearing on television on the Ted Mack Amateur Hour in 1966. She graduated from Syracuse University in 1970. After backpacking through Europe, she began a career in journalism, writing for the Cherry Hill News and later served as managing editor of the Counselor trade magazine.

She was married in 1974. While raising four young daughters, she worked as operator and chef at her own pizza parlor.

She was an accomplished artist; her works in oils, watercolors and pastels grace the walls of the homes of many friends, family members and clients.

Carole enjoyed travel, tennis, writing poetry and short stories and intellectual conversation with family and friends. Carole possessed a dynamic personality and a clever wit; her friends described her as a "force of nature."

Carole was a devoted mother to her four daughters, home-schooling them for the majority of their school years. All who knew her benefited from her enthusiasm for and extensive knowledge of history, literature and writing.

Carole is co-founder of the Northshire Figure Skating Club in Manchester, VT, where she volunteered as a chairperson for a number of years.

She is survived by her sister and brother-in-law, Phyllis and Nelson Powell of East Brunswick, NJ; two nephews, Michael and Stephen Powell; niece, Karen Torregiano; her husband of 43 years, Paul Dunn, of Sayre, PA; daughter and son-in-law, Deanna and Derrin Berger of Hyde Park; daughter and son-in- law, Allyson and Greg Marshall of Baldwinsville, NY; daughter and son-in-law, Pamela and Michael Koterba of Delmar, NY; daughter and son-in-law, Elizabeth and Anthony Saporito of Highland; and her beloved grandchildren, Penelope and David Koterba, and Isabelle Saporito.

Donations may be made in her honor to the Lustgarten Foundation for Pancreatic Cancer Research, 415 Crossways Park Drive Suite D, Woodbury, NY 11797 (www.lustgarten.org).

Arrangements are under the direction of Sweet's Funeral Home, Hyde Park, NY

Please visit Carole's memorial page at www.sweetsfuneralhome.com.
Memorial Contribution